Karaoke Surgeon (Version 2)
User Guide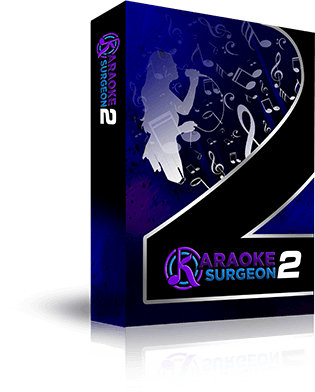 There are two versions of the written User Guide. The first is the version found on this page of the website. The second is a version of the same information, but contained in a pdf file for easy of downloading and printing.
Click here to download the (Karaoke Surgeon User Guide PDF)
In addition to this User Guide, we strongly suggest that you view the Training Videos. These two resources, used together, will answer most of your questions and enable you to come up the learning curve quickly.
Version 2 has 3 main modules. The Editing Module, The KCreator Module and the KRecorder Module. Click any of these three text links to jump to that section of the User Guide for that module.