Change the Key or Tempo of VCD or CDG Files
And Retain the Lyrics - No Problem
(Works on Karaoke, Video & Audio files)

Karaoke Surgeon is a product designed specifically for Karaoke enthusiasts. When completed it will be the only product of its kind on the market. What will make it unique?
It will be able to open standard karaoke formats such as CDG, mp4, avi, mpg and vcd files
It will be able to change key and/or tempo to these file maintaining both audio and video channels
And, it will allow these changes to be saved by creating a new file in any of these standard karaoke file formats.
To our knowledge there is no product currently on the market that can make key and tempo changes and then save them to any of these standard karaoke formats, while maintaining both the audio and video channels. If you disagree, please contact us here and let us know.
Below is a mock up of what the Karaoke Surgeon will look like.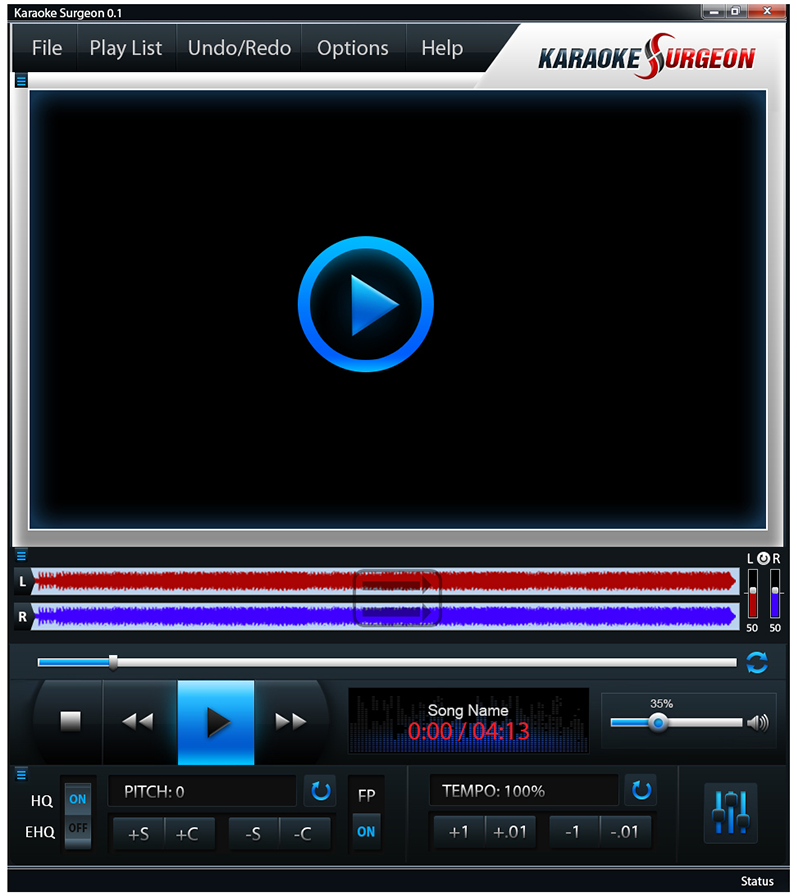 What else does Karaoke Surgeon do?
Karaoke Surgeon can open and change the key and/or tempo of most standard audio and video files. If you have a file you are using as a backing track or a track to sing to that is not a karaoke file but a standard audio file, KS can process this file for you too.
Karaoke Surgeon has something called formant preservation built into it. This is the feature that helps reduce or eliminate the munchkin or chipmunk sound in the background vocals that results when the key of a song is changed.
Karaoke Surgeon uses two high quality, audio algorithms for changing key and tempo. The quality is extremely high and you won't be able to tell which file is the original file and which file is the changed file when small changes are made (95-105% tempo AND +/ - 3 half-steps). And even if you go beyond these ranges, KS will provide excellent quality however, as larger changes are made the more likely it is that some quality changes could be introduced.
If Karaoke Surgeon sounds like something you'd be interested in, please complete the form below and we'll let you know when it becomes available.