TMJ Software Ambassador Program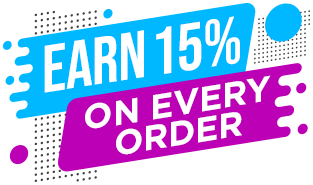 Refer Friends and Colleagues. Earn Rewards.
TMJ Software develops and sells a number of software programs, including Song Surgeon, Video Surgeon, Karaoke Surgeon, Download Surgeon and Audio Surgeon. By referring your friends, family, posting in forums, using comment box messages, etc. you can earn credits towards your next purchase of TMJ Software.
When you log-in to your My Account page for one of our products, you'll see a summary of your Ambassador Dollars at the top right. If you click this area, it will open your personalized Ambassador Dollars page which will look like what you see below.
The summary data on the page below, showing dollars earned and spent, toward the bottom, is only an example. Your real page will have your actual summary, as well as working Referral Links and Coupon Codes that are specific for you